CLB®
Coal Analysis Workbench
CLB® is a comprehensive coal analysis workbench system that also supports compliance reporting requirements for various government agencies. It is designed to enable third party Quality Testing outfits manage complex laboratory data and results in a structured relational format that is accessible through an easy to use and intuitive graphical user interface. Further, the exhaustive reporting capabilities set CLB® apart from the competition.
Listed below are some of the noteworthy features of CLB:
Centralized and secure data repository in a multi-user environment
Sample  registration by client and analysis category
Sample Tracking
Lab Journal
Train Analysis
Core hole analysis  & data generation for Geology database  (CGB)
Quality Assurance & Control : Repeatability check, 4M Re-prep check, Analysis range check
Robust reporting capabilities
Data export features for external systems integration
Invoicing module for generating invoices for analysis services.
Besides providing a cost-effective way for independent labs to efficiently manage and track sample data in a secure multi-user system, CLB delivers on the following counts:
Simplifies workflows  and in turn reduces the turn-around time  per analysis
Provides real-time management of data for technicians
Facilitates bird-eye view of lab operations for management
Improves quality of delivery by identifying errors at various checkpoints in the workflow and also alerting users of potential discrepancies in the data early in the lifecycle of an analysis
Increases the overall productivity of the operation.
Product Preview
A. Main Menu
B. Analysis Summary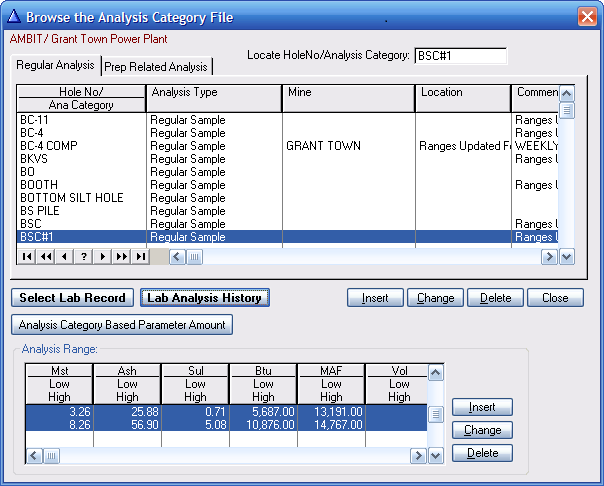 C. Report Menu
To know more about the powerful features of CLB® or any of our other products, give us a call today.