Executive Leadership
Sukhendu Barua PhD., P.E.
Founder, President
Sukhendu has over 30 years of experience in Engineering Systems, Geo-statistics, Operations Research, Materials Management, Computer Simulations and Software Engineering. He has worked for and been a consultant to many large mining firms in North America and around the world.
Sukhendu founded ms2 with a vision of delivering cost-effective software solutions to address real life business problems he encountered while overseeing and managing engineering operations, starting with production tracking and asset utilization, materials tracking and inventory control , mineral geology and logistics. His thoughtful approach to finding elegant yet simple solutions for complex business problems helped him grow the company organically over time.
Sukhendu holds a PhD. in Mining Engineering from the University of Arizona, a B-Tech in Mining Engineering from the Indian Institute of Technology, Kharagpur and an MBA from the University of Liverpool.
Subhashis Satpathy
Head of Product Innovation
Subhashis brings over nineteen years of industry experience in a multitude of business verticals ranging from Financial Services & Electronic Payments, to Healthcare, Discrete Manufacturing & Technology Consulting Services. He has a strong track record of leadership & demonstrated success in piloting strategic technology initiatives at several Fortune 500 businesses such as Ceridian, Humana, General Electric and TATA. He is a seasoned Product and Engineering leader with deep expertise in Lean Product Development, Agile frameworks and leading high performance teams.
Subhashis is the guiding hand behind ms2's Product Innovation and Engineering teams and has been instrumental in defining our product strategy and vision, product roadmaps for our leading products and services. He conceptualized and spearheaded the development and roll out of CiQ, an analytics platform that brings powerful data and visual analysis capabilities to ms2's flagship products – CBS & iDock. He has also led the planning and execution aspects of ms2's virtualization strategy in support of our upcoming SaaS offerings.
Subhashis holds a Bachelor's degree in Electrical Engineering from the Indian Institute of Technology (I.I.T), Kharagpur and Product Management from the Haas School of Business, University of California, Berkeley.
Our Advisory Board
Jim Ballmer

Jim has 40 years of experience in engineering, operations, management, and consulting. He has worked for large mining companies with operations in Western, Midwestern and Eastern coal fields of the United States.
Additionally,Jim has served as a consultant in numerous countries. His management experience includes both union and non-union work forces. He has also been instrumental in developing production tracking and management systems for mining operations.
Raj Bhattacharyya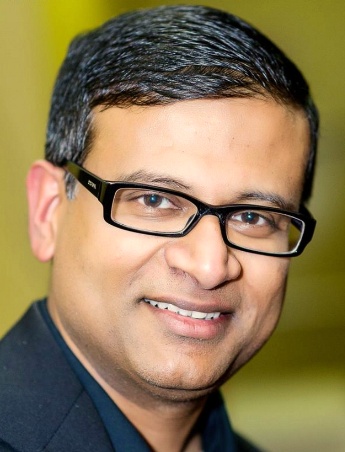 Raj is a Product and Market strategist in the area of Electronic Benefits, Digital payments and Retail. Raj has held various leadership positions at Fortune 1000 companies in his professional career spanning over two decades and executed multi-million dollar projects in highly regulated financial services verticals that include Payment card issuing, electronic benefits transfer(EBT), Payroll , Loyalty, Merchant Acquiring and Processing. His product development and process improvement experience spans commercial and government implementations in Retail, Trucking, Energy, Healthcare & QSR segments. Raj holds a Bachelor's degree in Computer Science & Engineering from the Indian Institute of Technology (I.I.T), Kharagpur, and an MBA from Purdue University.
Raj advises ms2 on product strategy and growth opportunities.
Dr. Sudeep Basu
Dr. Sudeep Basu is the Global Practice Leader for Innovation Services at Frost & Sullivan. He advises Government agencies, Universities, Corporate R&D and the U.S. National Labs on Technology Innovation, Intellectual Property strategy and R&D policy. He has worked extensively with organizations and institutions in the U.S, Japan, Poland, Malaysia, Turkey and India.
Dr Basu is an honorary guest faculty at Rutgers University and Stanford University. He also serves as a faculty mentor and as an advisor to the Coulter Translational Partnership Program, University of Pittsburgh and is a member of the Bio-Engineering Advisory Council, University of Missouri.
He has been an AHA fellow, an IPIBS fellow, and a TATA scholar. He is an alumnus of the University of Louisville, Indian Institute of Technology (I.I.T),Bombay and the University of Mumbai.
Sudeep advises ms2 on technology innovation management and partnering strategies in new markets.